Why not look at the Quit Ready service for support! Click here for more information!
Can I contact the surgery to discuss someone I know?
Staff at Whitwick Road Surgery are obligied to follow strict Confidentiallity procedures therefore staff will not discuss any information about the patient to anyone other than the patient. Please see the attached information which outlines the practice code that staff have to follow.
How do I book an appointment with a doctor?
To book an appointment at the surgery with a doctor you will need to call on the day you would like to be seen at 8am. The receptionists will then ask you a few questions before booking your appointment and if it is appropriate for you to see a doctor they will book you in for that day.
Some of our doctors offer pre-bookables however these are very limited and are mainly for follow-up appointments. As we do not offer many pre-bookable appointments the wait for a pre-bookable is usually around 4 weeks. Doctor Searancke does not pre-book.
If you need to be seen as a medical emergency you will need to attend the surgery when the reception staff ask you to.
We also offer 5 minute telephone consultations with a doctor but you will need to request one of these before 1pm. Anything after this time will need to be classed as urgent.
How do I change my details?
If you move house or change your phone number it is important you let us know as soon as possible.
Please call into the surgery and fill in a change of address form for all family members it concerns and we will process the changes.
How do I claim for leave from work due to illness?
Employers can ask employees to fill in a form when they return to work to confirm they've been off sick for up to 7 days. This is called 'self-certification'. Employers usually provide their own version of this form, but forms are available at the Surgery or can be downloaded from the www.gov.uk website.
You will need to give your employer a doctor's 'fit note' (previously called a 'sick note') if you are off sick for more than 7 days in a row (including non-working days). You will need to ring the surgery to make an appointment to see the Doctor for this.
How do I find out my blood results?
Blood results take 3-5 days to come back to our surgery (not including weekends or bank holidays). Once they are back if they are normal they will be filled away into your notes and you will not be contacted unless the doctor feels you need to be. If you have not heard anything after 5 days please feel free to contact reception after 10.30 who will confirm the results of your blood test.
If you results come back out of range the surgery will contact you by telephone or post to inform you what follow-up steps need to be taken - this may include you coming in to see a doctor, a nurse or have the test repeated.
Please feel free to speak to reception who will try their best to answer any questions you have however some questions will need to be answered by a doctor.
How do I request a home visit?
If you or someone you know needs a home visit please call the surgery before 10.30am and inform reception. A patient should only need a home visit if they are housebound - this can be permanent or temporarily. If they are not the doctor may ask you to attend the surgery.
The reception staff will ask you a few questions mainly to determine if the patient needs a home visit and the urgency of this visit. A doctor will then contact you by telephone and discuss the issue. If they feel you still need a visit one of our doctors or a member of DHU Home Visiting Servive will visit you at the address provided on the day.
How do I request a prescription?
You do not need an appointment to see a doctor to get a repeat prescription.
When ordering medication there are several ways you can request this: you can hand in your repeat slip with the items you required ticked, you can complete a slip which are provided at reception, you can ring the chemist who you usually deal with and they can send a request or you can pop a request in one of the letter boxes located both inside and outside the surgery. We do not take prescription requests over the phone and haven't done since 2010.
When ordering your medication please make sure you know which medication you need - it is not up to the reception staff to know which medication you need. If you do not know the name of your medication staff may not feel comfortable requesting your medication and may refuse.
If you need a presrciption for medication for hayfever you also do not need to see a doctor. Please just ask reception and we will request one for you.
How long does it take for my prescription to be ready?
48 hours not including weekends.
If you need your prescription before this the doctors will assess your request and if it is urgent they will prescribe within 24 hours however this is very rare. To order a prescription you will need to visit the practice to complete a request form, ring a chemist or order your prescription online.
I am pregnant, do I need to see a doctor before I see the midwife?
No, you do not need to see a doctor if you are pregnant. If you are happy with the pregnancy please call the practice and inform reception of how many weeks pregnant you are. You will need to be booked in with a midwife between 6-10 weeks of your pregnancy. The midwife slots for a first appointment are usually on a Wednesday at 12:00 however this may vary. If the midwifes clinics are not on our systems yet we will take your contact details and call you to arrange an appointment when they are.
If you are not happy with your pregancy the same still applies you do not need to see a doctor - we adivse you visit this website for advice https://www.bpas.org/clinics/bpas-leicester-city/
I have a communication need how do I inform the practice?
Every patient should be able to recieve the same amount of care as each other. We ensure as a practice that any patient with a communication need can be supported during their care at Whitwick Road Surgery. If you have any of the below please inform the practice as soon as possible.
For further information please click here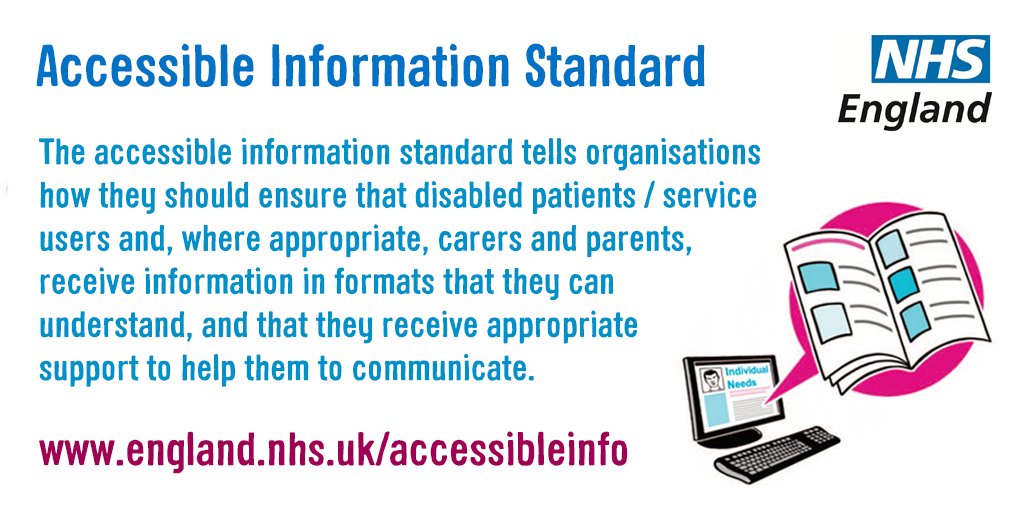 My child is over the age of 16, can I still ring for them?
Yes and no.
You can call for them but we cannot tell you anything about them e.g what medication they're on or what their blood test results are. You can call for them e.g to make an appointment for them.
We advise anyone over the age of 16 to call for themselves.
What happens if I do not attend an appointment at the doctors?
Your appointment will be marked as a non attendance and coded onto your records. If you do not attend more than 3 appointments in a year you will recieve a letter informing you of this. If you do not attend again after this letter the doctors may ask you to find a new practice.
What is a medical exemption certificate?
What is Electronic Prescribing?
The Electronic Prescription Service (EPS) gives you the chance to change how your GP sends your prescription to the pharmacy you choose to get your medicines from. You will not have to visit the surgery to pick up your paper prescription. Instead, it will be sent electronically to the pharmacy you choose. You will be able to choose any pharmacy close to where you live or work, reducing waiting times for your repeat prescription. Please ask your pharmacist or collect an application form from the surgery.
When is the flu clinic this year? (2017)
Our flu clinic is now over. Please wait to be called up for 2018 towards the end of the year.
Why do the receptionists ask me questions when I'm trying to book an appointment?
Due to the continuing high demand for appointments and following recent patient comments about the problems obtaining an appointment, the Doctors have employed an Advanced Nurse Practitioner on a Monday and Tuesday to try and increase the availability for everyone. To ensure that appointments are made for the appropriate person our clinical administrators will be asking you questions to ensure you are booked into the right clinician. Emma our Advanced Nurse Practitioner can see most queries including infections, rashes, injuries etc. The Doctors would be most grateful for your support in this new procedure to ensure maximum availability for appointments going forward.
Why does some of my medication keep changing?
Prescribers (people who prescribe medicines, such as GPs) are encouraged to prescribe medicines by their generic name. This is because generic medicines are usually as effective as the branded versions, but can cost up to 80% less. This means that sometimes your medication may change. If your prescriber changes your regular prescription from a branded medicine to a generic version, they should tell you about the change before you collect your prescription. For further information please click here
Why wasn't I given antibiotics?
Why wasn't I prescribed antibiotics?
Many common infections of the nose, throat, sinuses, ears and chest are caused by germs called viruses. Flu-like illnesses are also caused by viruses. Diarrhoea and vomiting are often due to a viral infection of the gut. If you are normally well, your defence (immune) system is good at fighting off many types of viral infection. An antibiotic medicine is not needed if a virus is causing an infection. This is because:
Antibiotics do not kill viruses. Antibiotics only kill germs called bacteria.
Antibiotics may cause side-effects such as diarrhoea, rashes, feeling sick, etc.
Overuse of antibiotics when they have not been necessary has led to some bacteria becoming resistant to them. This means that some antibiotics will not work when they are really needed.
What if symptoms change?
Occasionally, mild infections caused by germs (viral or bacterial) develop into more serious infections. See a doctor to review the situation if the illness appears to change, becomes worse, does not go after a few days, or if you are worried about any new symptom that develops. If your illness has worsened, or if you have developed complications, it may be that you now do need an antibiotic. If this is the case, your doctor will prescribe an antibiotic if it is needed. Occasionally you may be given a "back-up" prescription for an antibiotic to take if your condition gets worse. If this is the case, your doctor will give you instructions so you know in what situation you should start taking the medication. If you are not sure, call or see your doctor for advice.
Public Health England (PHE) produces the leaflet below which you may be given by your GP to explain why you have not been prescribed an antibiotic medicine.

All information/statistics provided are from https://patient.info/health/why-wasnt-i-prescribed-antibiotics